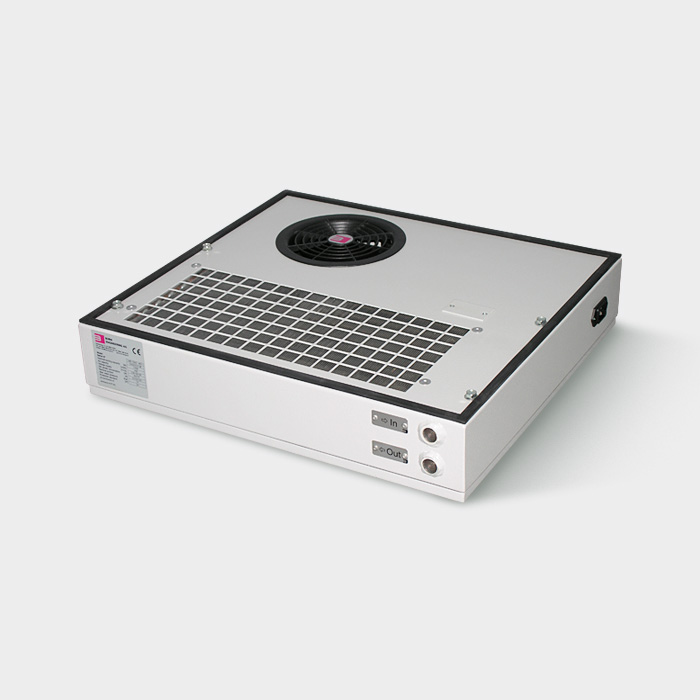 LWS 1000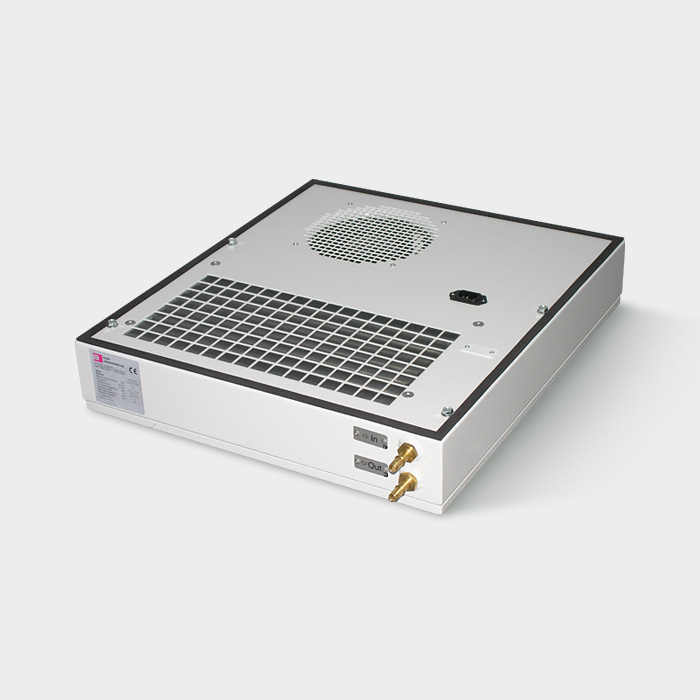 LWS 1200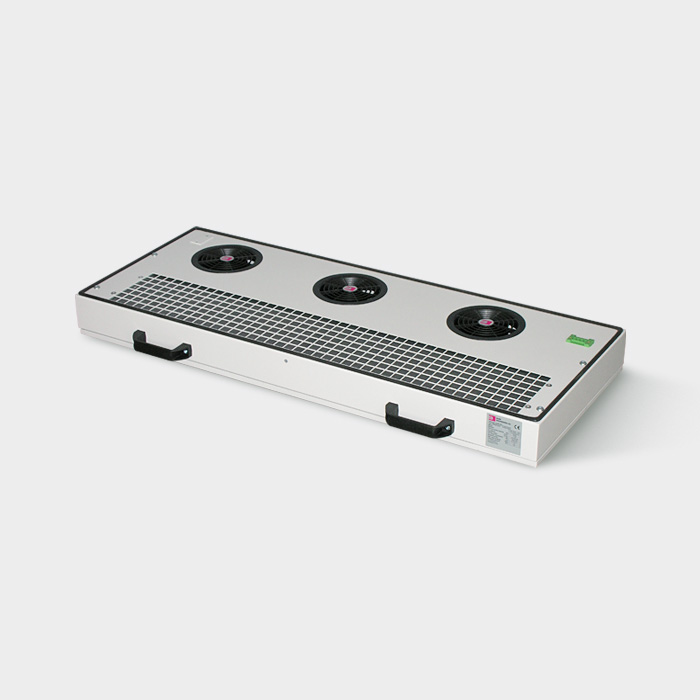 LWS 2000
Characteristics of the standard design:
DESIGN
• Space-saving air-conditioning by using the switch cabinet base


•

Strong and uniform cooling air current through the entire switch cabinet


•

High cooling capacity in a compact space


•

Complete water circuit in the cabinet base results in maximum operational safety


•

No change to aesthetics, no projecting components on the switch cabinet

FUNCIONAL PRINCIPLE
The heated switch cabinet air is sucked via the intermediate space formed by
the assembly plate and rear wall at the very top out of the housing and is supplied to
the through-flowing heat exchanger. The cooled air is blown from the bottom in
front of the assembly plate back up to the top in the switch cabinet. The natural con-
vection of the heated, rising air supports this process to great advantage.